Oklahoma City Sewer Camera Inspection
Ensuring Oklahoma County's Sewer Problems are Solved with Expert Precision
Sewer problems can be a huge inconvenience for homeowners and businesses alike. Not only do they cause unexpected disruption to daily activities, but the process of locating and fixing the issues can often be costly. The traditional method of identifying sewer problems involves extensive digging to locate the exact location of the problem, causing even more disruption and damage to property.
Fortunately, modern technology has made it possible to identify these issues without any digging whatsoever. Sewer camera inspections are an effective way of detecting sewer problems with greater accuracy and precision. Using cameras mounted on flexible rods, technicians can feed them through pipes to detect clogs or other obstructions that may be causing blockages or backups. This allows technicians to accurately pinpoint the issue while avoiding any unnecessary excavation or damage to property altogether.
At Hull Plumbing, our highly trained technicians use advanced technologies to ensure we precisely detect issues inside your sewer pipes with minimal disruption and cost. We understand how frustrating sewer problems can be, which is why our experienced team is dedicated to providing quick and reliable services designed for your convenience every step of the way.
How Sewer Camera Inspections Work
Cracks, breaks, and clogs in sewer pipes can be difficult to pinpoint without the help of a sewer camera inspection. Most average plumbers employ traditional methods which often involve extensive excavation. This not only takes up time but also causes further property damage. With state-of-the-art cameras mounted on flexible rods, our technicians can feed them through pipes and detect even the most deeply lodged obstructions or backups with greater accuracy and precision.
Here's how we approach the camera inspection process:
A technician will feed a waterproof camera through the main line, which is connected to a monitor outside of the pipe. This allows them to view the interior in real-time and make note of any existing damage or blockage that might be causing an issue with normal flow.
The camera will be fed through as many locations as necessary around your property in order to get a full understanding of the layout and condition of sewer lines.
Our technicians can even take still images or video recordings from within the pipes if needed for further review or documentation later on.
Based on our findings, we will assess the situation and discuss with you any necessary repairs or replacements that may need to be completed to keep your system functioning properly.
Contact us today at (405) 267-9283 or online to schedule an appointment, and get started on restoring normal function back into your home's plumbing systems!

We've gathered a lot of information for you!
Check out our blogs and learn more about our services and what you might need.
Benefits of Sewer Camera Inspections
Technology and advancements in plumbing tools have made plumbers' jobs easier, but the benefits don't stop there. With the help of sewer camera inspections from Hull Plumbing in Oklahoma City, you can enjoy a range of advantages to ensure your pipes are working properly.
Here are just some of the reasons why sewer camera inspections are so beneficial:
Quickly diagnose problems – Sewer cameras allow our technicians to identify issues quickly and accurately inside your pipes without having to dig up parts of your yard or home. This helps us provide fast solutions with minimal disruption.
Save money – By using high-tech cameras instead of traditional methods, we can save you time and money by avoiding costly repairs that may not be necessary.
Avoid guesswork – Without being able to see what's going on behind the scenes, it is difficult for plumbers to accurately assess a problem and come up with an effective solution. A sewer camera inspection eliminates this guesswork by providing clear images directly from inside your pipes.
Get peace of mind – Knowing exactly what's happening under your property will give you peace of mind knowing that any issues have been accurately detected and fixed.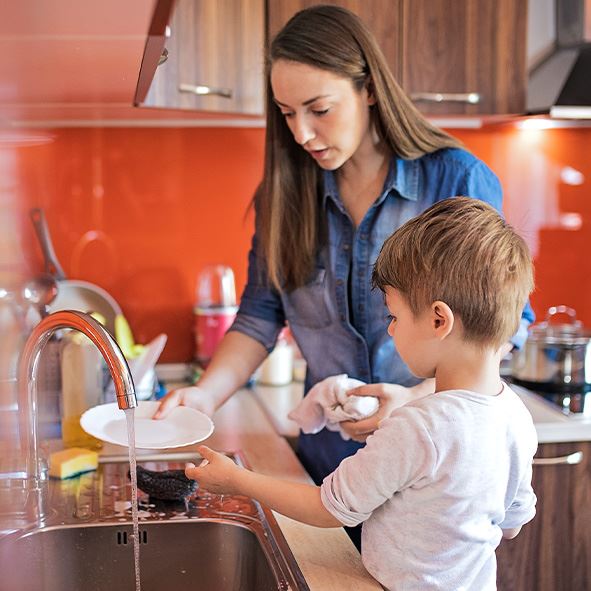 Schedule Your Sewer Camera Inspection in OKC Today!
At Hull Plumbing, we take pride in providing the best sewer camera inspections to ensure your pipes are functioning properly. We have a team of licensed technicians who are experienced in using the latest technologies to get the job done right.
If you're ready to experience all the benefits of a sewer camera inspection, call us today at (405) 267-9283 or contact us online to schedule an appointment. Let our experts help keep your pipes flowing smoothly!
Why Choose Hull Plumbing, Inc.?
What Makes Us Different
20+ Years of Experience

Industry veterans dedicated to serving our community.

Quality Experience & Solutions

We ensure you're happy from start to finish. From our staff to our solutions.

Insured for Your Peace of Mind

We make it easy for you to have confidence in the team you call.

24/7 Help Available

No matter when you need us, we're ready to help.