Water Heater Repair in Oklahoma City, OK
Malfunctioning Water Heater? We're Available 24/7!
Having a water heater malfunction can be incredibly inconvenient and unpleasant. Suddenly, you're without hot water for showers, laundry, and dishes - not to mention the potential for flooding or other damage that may occur if it's not taken care of quickly.
At Hull Plumbing, we understand how important it is to have your water heater working properly and efficiently. Our team of experienced technicians are available 24/7 to provide fast repairs so you don't have to go too long without hot water again! We specialize in all types of residential and commercial water heaters from tankless models to traditional tanks. No matter what type of repair service you need, our team is ready to help get your system back up and running as soon as possible.
Our team of licensed specialists has decades of experience in the plumbing industry and can diagnose and repair any water heater issue you may have. We're committed to providing quality service that is both professional and affordable.
So don't wait — if you need prompt water heater repairs in Oklahoma City, give us a call at (405) 267-9283 or contact us online to schedule an appointment. Our technicians are standing by ready to help!

We've gathered a lot of information for you!
Check out our blogs and learn more about our services and what you might need.
Most Common Water Heater Repair Issues
Water heaters are durable appliances that can provide years of reliable service. However, over time they may experience issues due to wear and tear or improper maintenance. With over 20 years of experience, we have seen and fixed any water heater issue imaginable.
Some of the most common water heater repair issues include:
Leaking: Water heaters are prone to leaking around the bottom or from pipes and valves due to age, improper maintenance, or wear and tear.
Temperature issues: If you find that your water is not as hot as it used to be, chances are there's an issue with temperature control. This could mean a faulty thermostat, pilot light, or broken heating element.
Constant running/noisy operation: If you hear loud noises coming from your water heater or it runs constantly without turning off, this could indicate a problem with the pressure relief valve, sediment buildup in the tank, or inadequate insulation.
Pressure relief valve malfunctioning: The purpose of a pressure relief valve is to release excess pressure if it builds up inside the tank which makes them integral for safety. A malfunctioning PRV needs immediate attention otherwise it may cause catastrophic damage to both property and people.
Rust-colored water: Even if you have good quality drinking water in your home, rust-colored tap water typically indicates corrosion inside of the tank caused by mineral deposits developing over time.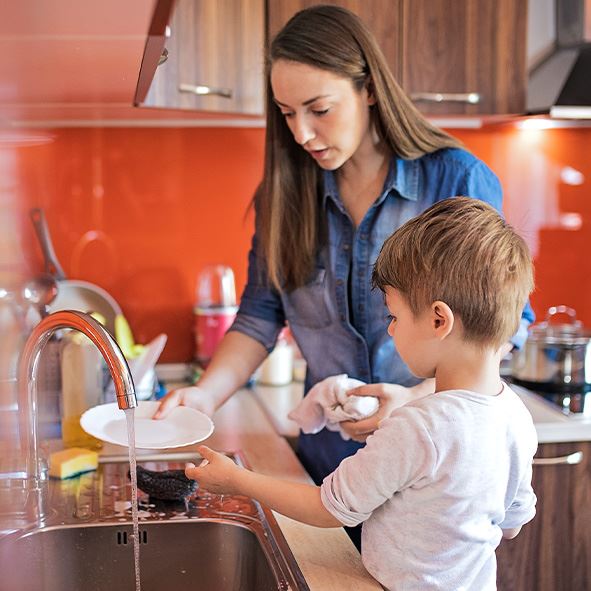 Signs Your Water Heater Needs Repair
It's often obvious when a water heater needs repair, like when there's no hot water coming out of the faucet. However, there are other subtle signs that can indicate an issue before it becomes a more serious problem.
Contact our water heater experts as soon as possible if you notice:
Cold water coming out of the hot tap
Leaks around the tank or dripping from pipes
A pilot light that won't stay lit
Rust-colored water coming from your faucets
High-pitched noises when your system is running
Low pressure in the hot water lines
Why Choose Hull Plumbing, Inc.?
What Makes Us Different
20+ Years of Experience

Industry veterans dedicated to serving our community.

Quality Experience & Solutions

We ensure you're happy from start to finish. From our staff to our solutions.

Insured for Your Peace of Mind

We make it easy for you to have confidence in the team you call.

24/7 Help Available

No matter when you need us, we're ready to help.