Oklahoma City Water Filtration Services
Keep Your Drinking Water Clean and Fresh
Did you know that the EPA reports that there are 450,000 children affected with lead poisoning every year from contaminated drinking water, and this contaminant along with many others, could be eliminated by a water filtration system? Protect your child and your whole family with a water filtration system installation. Water filters reduce health hazards by removing dangerous bacteria and other harmful contaminants from your drinking water.
Hull Plumbing knows all about the capabilities of filtrations systems and also knows which system will work best in your home. Our local company also knows what contaminants are in your water based upon where your water comes from. We can design a whole-house filtration system that is ideal for bathing and washing clothes with or install a drinking water system only. Additionally, our team offers maintenance services including changing out the filters so that you can be sure of a high-quality filter continuing to work for you.
Learn about your water filter options today! Call us now at (405) 267-9283 to make an appointment.

We've gathered a lot of information for you!
Check out our blogs and learn more about our services and what you might need.
Advantages of Carbon Filtration Systems
There are many water filtration systems on the market, but the effective systems use a carbon block to pass the water over. This system provides the most effective water treatment. Carbon filtration systems remove far more contaminants than other water treatment options and stop virtually every contaminant from passing through to the drinking glass.
Some of these harmful contaminants include but are not limited to:
Lead
Chlorine
Benzene
Radon
Solvents
VOCs from pesticides and other man-made chemicals
Community water may have up to 2100 known toxins in the drinking water, but a good carbon filtration system will catch them all.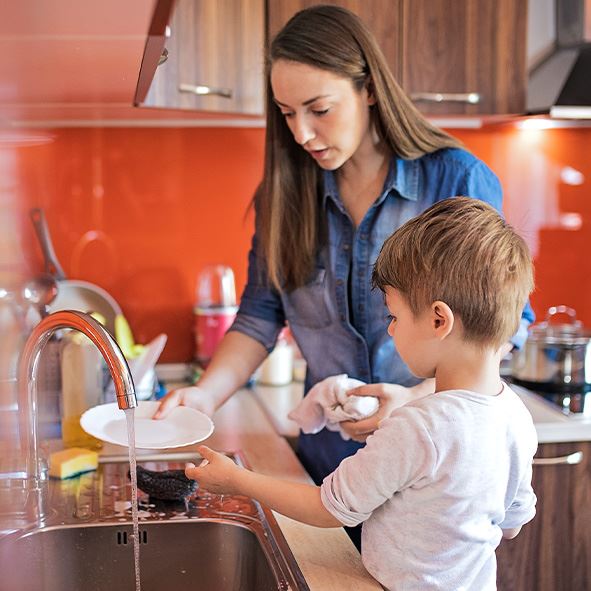 Call Now for Carbon Filtration Installation
Hull Plumbing can also upgrade your current system to the latest system available for your application. Trust us when we say that you will want to upgrade when you learn about all of the advancements in water filtration technology. Chances are good that the systems on the market today are lightyears ahead of the system you have. Our expert team is uniquely equipped to install the latest systems and can even provide assistance even after the installation is completed.
Give us a call at (405) 267-9283 to schedule your water filtration installation in Oklahoma City, Edmond, Yukon, Mustang, Moore, Norman, or anywhere nearby!
Why Choose Hull Plumbing, Inc.?
What Makes Us Different
20+ Years of Experience

Industry veterans dedicated to serving our community.

Quality Experience & Solutions

We ensure you're happy from start to finish. From our staff to our solutions.

Insured for Your Peace of Mind

We make it easy for you to have confidence in the team you call.

24/7 Help Available

No matter when you need us, we're ready to help.