Mustang Plumber At Your Service
We're Prepared to Handle Any Residential or Commercial Issue
When your home or business's plumbing system isn't working like it should, don't rely on messy and ineffective do-it-yourself solutions. Call our experts in Mustang plumbing services to get the job done right! Every member of our local plumbing team is rigorously trained, fully equipped, and highly experienced, so you can trust that they have what it takes to handle anything and everything your plumbing system needs to keep running smoothly.
Our Team Can Provide Professional Solutions for All Your Plumbing Needs:
If you need plumbing assistance in Edmond, look no further than Hull Plumbing. Contact us today at (405) 267-9283 or through our websiteto schedule an appointment with one of our experienced plumbers.

We've gathered a lot of information for you!
Check out our blogs and learn more about our services and what you might need.
Avoid Damages with Our Preventative Services
As a family-owned business, we understand that the damages caused by plumbing disasters can throw your entire life off course. Save yourself the stress by investing in our preventative plumbing services. We offer comprehensive home inspections and leak detection services to pinpoint any flaws in your system and resolve them before they have the chance to cause problems. We also offer professional winterization services to prepare your pipes for the cold weather and prevent freezing.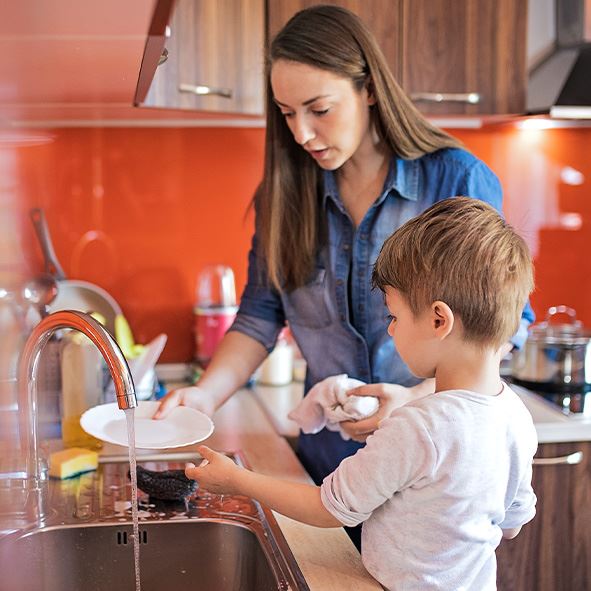 What To Look For In A Plumber
Are they available 24/7? - We're well aware that plumbing breakdowns don't wait for business hours because we offer 24/7 emergency plumbing services in Mustang and the OKC area. Don't let another plumber leave you in a plumbing emergency all night and give us a call whenever you need us.
Money saving opportunities - We want to ensure that our plumbing services are as financially attainable by all those that need us. Make sure to double-check that you can't save any money off our services by visiting our coupon page here.
How long have they been in the business - Having been the go-to champions in Mustang plumbing services since 1998, there isn't a situation or plumbing circumstance that we haven't seen and solved time and time again. Rest assured that we have the experience and know-how to get your home or business' plumbing back in working order.
Why Choose Hull Plumbing, Inc.?
What Makes Us Different
20+ Years of Experience

Industry veterans dedicated to serving our community.

Quality Experience & Solutions

We ensure you're happy from start to finish. From our staff to our solutions.

Insured for Your Peace of Mind

We make it easy for you to have confidence in the team you call.

24/7 Help Available

No matter when you need us, we're ready to help.