Oklahoma City Sewer Line Repair & Replacement
Your Trusted Sewer Service Plumbers in Oklahoma County
A clogged or damaged sewer line can be a serious issue in any home. It can be difficult to detect the problem's cause since it is underground and out of sight. Sewer lines can become clogged or damaged due to tree roots, pipe corrosion, a build-up of debris, or broken pipes. These issues can lead to wastewater backup, resulting in costly repairs and property damage.
Detecting these issues can be difficult as they are not visible and often require specialized technology and equipment. Without the right tools and knowledge, many homeowners may not be aware that they have a sewer line problem until it's too late. This makes it even more important to have trained professionals inspect your sewer line regularly.
At Oklahoma City Sewer Line Repair & Replacement, our team has the expertise and experience necessary to accurately detect any potential issues with your sewer line. Our team will quickly diagnose any issue before it causes major damage or disruption to your home. Once we have determined what is causing the issue, we will provide swift repairs so you can get back to your daily routine without interruption.
Our services include sewer line cleaning, repair, and replacement. Sewer line replacements are often necessary when the problem is too severe for simple repairs, and our team will provide an efficient installation process to ensure minimal disruption and maximum convenience.
Clearing Clogged Sewer Drains
Our Oklahoma City sewer line repair experts use advanced equipment to remove blockages in your drains. This includes using video cameras to identify the issue without causing damage to your yard. We also use high-pressure jet cleaning to effectively clear away any stubborn debris. This service can be used for both repair and maintenance purposes.
Trust Hull Plumbing for all your sewer line needs. Our experienced professionals will diagnose, repair and replace any damaged or clogged sewer lines quickly and efficiently.
How We Detect Sewer Line Issues
Sewer lines are one of the most important parts of a home plumbing system, yet their location underground makes it difficult for an average homeowner to detect and repair issues. Sewer line damage can be caused by a variety of factors, from tree root intrusion and corrosion to clogs or shifting soil. It's important that any sewer line issue is addressed promptly in order to prevent further damage and costly repairs down the road.
If you're looking for reliable sewer service plumbers in Oklahoma County, trust the professionals at Oklahoma City Sewer Line Repair & Replacement for all your needs. Contact us today at (405) 267-9283 to schedule a consultation or learn more about our services.

We've gathered a lot of information for you!
Check out our blogs and learn more about our services and what you might need.
Fortunately, Hull Plumbing offers a broad range of sewer line services including:
Video inspection of sewer lines- With the use of a tiny camera that is inserted into the pipes, we can determine the exact location of the breaks or clogs in the pipeline in a more precise and swift manner.
Sewer line repair- Traditional sewer line methods would require the excavation of your property. Fortunately, our team will provide you with the most efficient services to address your sewer line-related concerns. We will conduct the needed repairs and the downtime will not go longer than necessary.
Sewer line replacement- Whether you only need to replace some of your pipes or the whole sewer line, count on our Oklahoma City plumbers to minimize the damage and cost of your sewer line replacement.
New sewer line installation- Our expert team is the best plumbing contractor for building sewer lines from the ground up for newly constructed buildings and additions. We can help you every step of the way, from choosing the right pipe materials to ensuring proper installation.
Our sewer line repair plumbers in Oklahoma City use modern technology and non-intrusive techniques to provide sewer line services. When it's necessary to install new pipes, we replace the old sewer lines by inserting the new pipes into them. This process is carried out below the ground, avoiding excavation. Additionally, we introduce a transparent and flexible liner into the pipe, which solidifies within a few hours. By using this method, we avoid the creation of joints so roots cannot grow into the new line.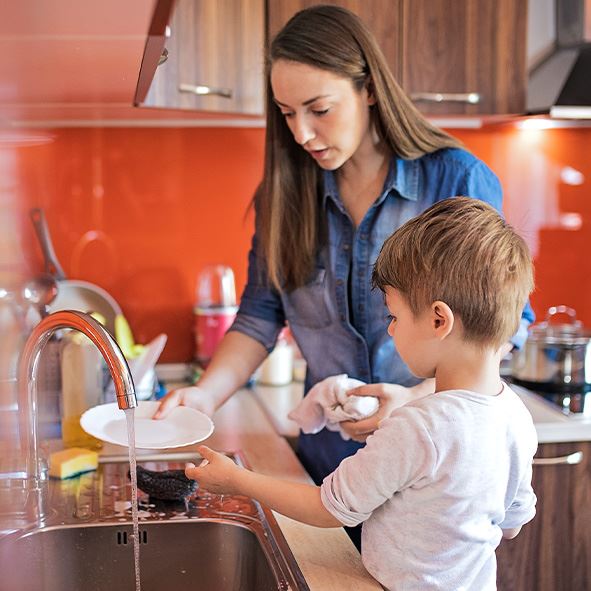 Why Choose Hull Plumbing, Inc.?
What Makes Us Different
20+ Years of Experience

Industry veterans dedicated to serving our community.

Quality Experience & Solutions

We ensure you're happy from start to finish. From our staff to our solutions.

Insured for Your Peace of Mind

We make it easy for you to have confidence in the team you call.

24/7 Help Available

No matter when you need us, we're ready to help.