The Local Specialist for Water Heaters in Oklahoma City, OK, and Nearby Areas
Servicing All Types of Water Heaters
Water heaters are some of the most important appliances out there, providing us with the hot water we need to clean and cook. Although most of us often forget about our water heaters once they're installed, the fact is that they require just as much regular attention as your other appliances to keep them functioning effectively and efficiently. Our specialists offer a full range of water heater services in Oklahoma City, OK, and the surrounding areas designed to help you get the most out of your water heater, resolving crucial problems and extending your unit's lifespan. We can handle everything your water heater needs, from regular maintenance to major repairs and replacements.
We have everything your water heater needs to keep providing you with essential heated water. Contact us online or call (405) 267-9283 today to learn more!
We serve:
Don't wait until you're stuck taking cold showers to call us – these early warning signs can let you know your water heater needs professional attention ASAP.

We've gathered a lot of information for you!
Check out our blogs and learn more about our services and what you might need.
Spot the Signs of Imminent Failure
Don't wait until you're stuck taking cold showers to call us – these early warning signs can let you know your water heater needs professional attention ASAP.
Low water pressure
Lukewarm water
Rusty water
Cold flashes
You've had the same water heater for over 10 years
Loud clanging noises
Puddles of water forming around the base of your unit
We Install, Repair, and Maintain Tankless Water Heaters
We offer our Oklahoma City customers the latest in modern conveniences, and that includes tankless water heaters. These units are more energy-efficient and can save you quite a bit on utility costs. Plus, they can keep providing you with heated water for up to 20 years – that's twice the lifespan of a conventional water heater.
Contact our team today to find out if a tankless water heater is right for you, or to schedule a service from a plumber in Oklahoma City, OK, and nearby areas for your existing tankless water heater!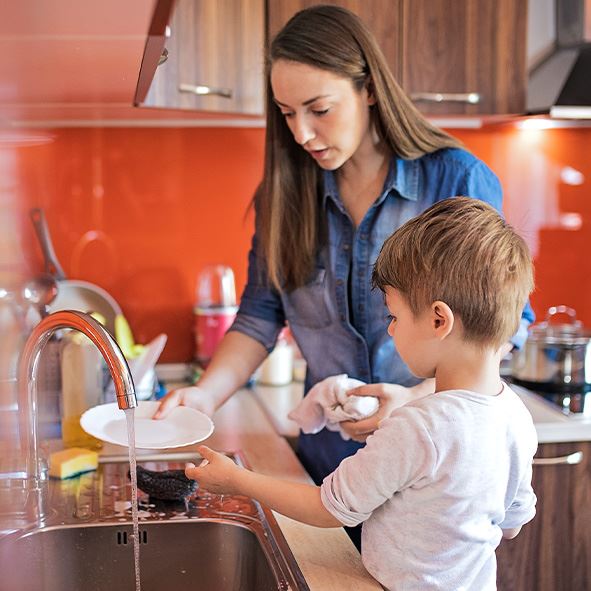 Quality Repairs from Trained Professionals
Water heater problems can have many causes, such as a malfunctioning thermocouple or heating element. To ensure your safety, it is best to have a professional plumber perform the repair on your water heater. Our licensed, professional plumbers ensure proper water heater installation according to all applicable building codes and we even take the extra steps to ensure your safety.
Frequently Asked Questions About Water Heaters
At Hull Plumbing, we have been working on water heaters for over 20 years. With this experience, we know virtually everything about them. Nonetheless, we also understand that the average homeowner doesn't know much about water heaters. For this reason, we have reviewed some of the frequently asked questions about water heaters. Read on to find the answers.
Why Choose Hull Plumbing, Inc.?
What Makes Us Different
20+ Years of Experience

Industry veterans dedicated to serving our community.

Quality Experience & Solutions

We ensure you're happy from start to finish. From our staff to our solutions.

Insured for Your Peace of Mind

We make it easy for you to have confidence in the team you call.

24/7 Help Available

No matter when you need us, we're ready to help.