Dependable Water Heater Repair in Edmond, OK
Your water heater works round the clock to make your life better. It keeps your shower and bath water at the desired temperature and provides enough hot water to keep your clothes and house clean. But due to this constant usage, you can find yourself in that unpleasant situation where you have no hot water. Fortunately, Hull Plumbing provides expert water heater repair in Edmond, OK. We repair water heaters of all sizes, makes, and models.
Importance of Professional Water Heater Services
Professional repair minimizes your risk of needing untimely water heater replacement. Also, professional services help you keep your unit in tip-top shape. This also helps make sure that your water heater runs efficiently, resulting in a constant hot water supply. Although most water heaters can last up to 12 years, you can prolong the productive life of your unit with professional services. In addition, seeking professional service leads to lower energy and water bills, saving you money in the long run.

We've gathered a lot of information for you!
Check out our blogs and learn more about our services and what you might need.
Most Common Water Heater Issues
Even with proper water heater maintenance, your unit can experience problems from time to time. Some of these issues may need basic repairs, while others may necessitate a complete replacement. Some of the common issues that can reduce the efficiency of your water heater include:
Leaks around the unit
Thermostat issues
Problems with pilot light or ignition
Broken or worn-out internal components
Worn-out anode rod
Contact our team today by calling us at (405) 267-9283 or filling out the form to learn more about our water heater services or to schedule an appointment.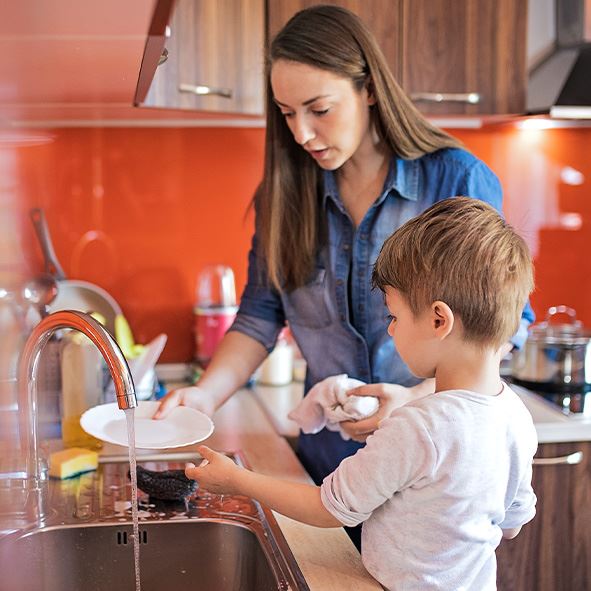 Signs You Need Water Heater Repair or Replacement
When water heaters approach the end of their lifetime, they tend to break down gradually. But before they completely fail, they give off signs indicating they need extra attention. Contact a plumber in Edmond, OK, if you notice:
Rusty water
Changing water temperature
Leaks around the tank
Bad-tasting water
No hot water
Strange sounds during operation
Inadequate hot water
System taking longer than usual to heat water
High energy bills
Why Choose Hull Plumbing, Inc.?
What Makes Us Different
20+ Years of Experience

Industry veterans dedicated to serving our community.

Quality Experience & Solutions

We ensure you're happy from start to finish. From our staff to our solutions.

Insured for Your Peace of Mind

We make it easy for you to have confidence in the team you call.

24/7 Help Available

No matter when you need us, we're ready to help.