Oklahoma City Water Softener Installation
End All Your Hard Water Problems Today
The whole point of washing something is to make it clean again. Showering washes away the sweat, doing dishes cleans off food residue, and washing clothing removes stains. If you have hard water though, all these tasks are undermined by the fact that your water can actually make your skin, dinnerware, and clothing feel and look dirty. Hard water can leave a residue on everything it touches and it dries out skin and clogs up faucets and drains. A solution to hard water issues is to install a water softener. The professionals here at Hull Plumbing will provide that service for you.
A water softening system can be installed on an entire house or just individual faucets depending on your needs. The proper installation of a water softener is vital because if it is set up incorrectly, it will not function as it should and your hard water problems will remain. With our expert help, you will receive experienced assistance and customer service on your water system. Our professionalism and reliability are well known among business and residential customers alike and we want to make sure you are pleased with our work.

We've gathered a lot of information for you!
Check out our blogs and learn more about our services and what you might need.
Benefits of Water Softening Systems
Hard water can leave stains on clothes that are difficult to clean out, especially if the water problem remains. Washing skin and hair with hard water is very drying and has to be compensated for by using lotions and heavy conditioners. All of these issues can be solved with a water softener.
The right water softener will:
Make every day cleaning easier and more enjoyable
Remove dirty-looking film when washing your dishes
Keep your water appliances such as water heaters and laundry machines at optimal performance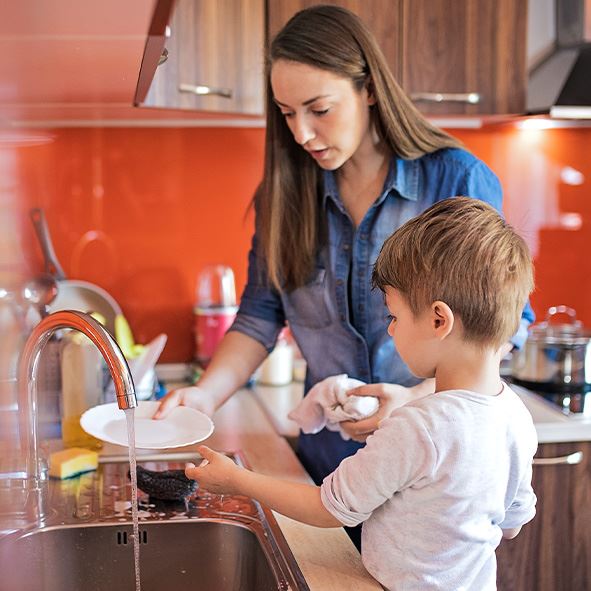 Call for Water Softener Services
You might believe that a water softening system is difficult to maintain, but we at Hull Plumbing are here to make it easy. We can show you how to properly perform routine maintenance and because we do the job right the first time, you do not have to worry about the system malfunctioning. We are here to answer your questions perform repairs if they become necessary. Trust our Oklahoma City plumbers to keep the water flowing efficiently and cleanly through your home and free yourself to enjoy the pleasures of home ownership.
For more information about our water softeners or to schedule a service, contact us at (405) 267-9283!
Why Choose Hull Plumbing, Inc.?
What Makes Us Different
20+ Years of Experience

Industry veterans dedicated to serving our community.

Quality Experience & Solutions

We ensure you're happy from start to finish. From our staff to our solutions.

Insured for Your Peace of Mind

We make it easy for you to have confidence in the team you call.

24/7 Help Available

No matter when you need us, we're ready to help.