The Expert in Bathroom Plumbing in Oklahoma City, OK, and Nearby Areas
Delivering Comfort Through Quality Plumbing Repairs & Installations
The bathroom is one of the most used rooms in a home or office. It is a place of comfort, but not when the fixtures are leaking, clogged, or not working altogether. Fortunately, Hull Plumbing offers a full range of bathroom plumbing services throughout Oklahoma City and the surrounding communities including Edmond, Yukon, Mustang, Moore, and Norman. Our professional plumbers deliver services that cover everything from minor bathroom fixture repairs and replacement to complete remodeling services. With our team, you can rest easy knowing that everything in your bathroom plumbing in Oklahoma City, OK, or other areas we serve is repaired or installed to your satisfaction and comply with all applicable building codes.
We serve:
Addressing All Your Bathroom Plumbing-Related Needs
Your bathroom is a place of comfort and relaxation, but not when plumbing fixtures are not working correctly. Luckily, our plumbing company is ready to address your bathroom plumbing troubles or emergency plumbing issues any day, any time.
Contact us when you need:
Call us today at (405) 267-9283to request service or start planning your new bathroom.

We've gathered a lot of information for you!
Check out our blogs and learn more about our services and what you might need.
Bathroom Fixture Repair & Replacement
Whether you have a cracked porcelain sink, a leaky faucet or showerhead, a wobbling toilet, or other problems with any bathroom fixtures, our experienced plumbers provide quality service fast with upfront pricing and no hidden fees. We have more than 20 years of plumbing experience to solve any repair issues in the bathroom.
Create An Entirely New Bathroom
Renovations are often done to enhance the quality of life for the family or prepare the property for sale. When deciding where to spend your remodeling budget, keep in mind that bathrooms provide the greatest increase in property value. At Hull Plumbing, we handle all types of bathroom remodeling projects, from upgrading a few fixtures to a complete remodel that includes flooring, repiping, or increasing the size of the bathroom.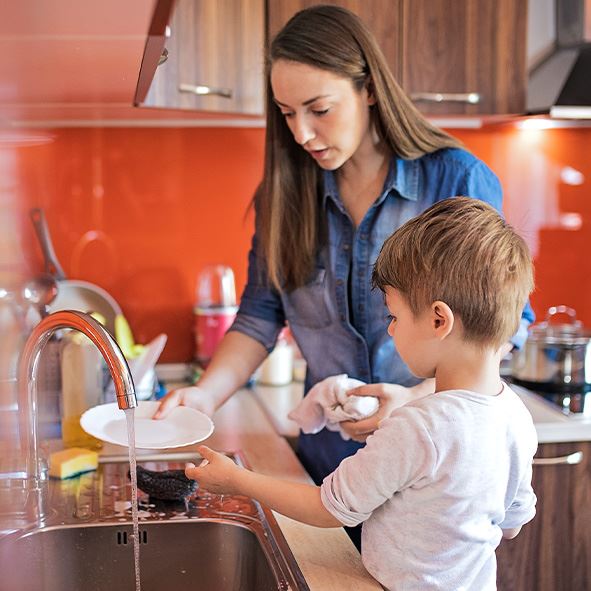 We transform bathrooms with the following services:
Prefabricated shower stalls
Custom shower stalls
Freestanding bathtubs
Platform tubs
Corner tubs
Recessed tubs
Whirlpool tubs
Double sinks
Vessel sinks
The first step is to meet with one of our designers to plan your new bathroom. Whether you want a space that is more functional or has a spa-like atmosphere, we work with you to make sure your new bathroom has the features you want and the look you are hoping to achieve. Once the plan is in place, we finish the job quickly, so you can enjoy your new bathroom.
Why Choose Hull Plumbing, Inc.?
What Makes Us Different
20+ Years of Experience

Industry veterans dedicated to serving our community.

Quality Experience & Solutions

We ensure you're happy from start to finish. From our staff to our solutions.

Insured for Your Peace of Mind

We make it easy for you to have confidence in the team you call.

24/7 Help Available

No matter when you need us, we're ready to help.