Plumbers in Edmond, OK
Your Trusted Plumbing Team Since 1998
Finding a reliable and experienced plumber can be a challenge. Whether you're dealing with a small issue like a clogged sink or something as major as replacing malfunctioning pipes, it's important to find professionals who are both skilled and trustworthy.
That's why customers throughout the Edmond area turn to Hull Plumbing. We have been serving the community since 1998 and our team of certified technicians has over 20 years of experience in plumbing services. Our team uses only the latest equipment and tools to ensure efficiency and high-quality results.
We understand that for any repair job, fast response is key; that's why we offer same-day installation and repair services, as well as emergency services at competitive rates. With our expertise and dedication to customer satisfaction, we provide top-notch service that guarantees long-term solutions for your home or business.
You can count on us for:
If you need plumbing assistance in Edmond, look no further than Hull Plumbing. Contact us today at (405) 267-9283 or through our website to schedule an appointment with one of our experienced plumbers.

We've gathered a lot of information for you!
Check out our blogs and learn more about our services and what you might need.
Effective Plumbing Solutions Just For You
At Hull Plumbing, we understand the common plumbing issues that homeowners in Edmond and the surrounding areas face. As a local family-operated company with deep roots in this area, we are committed to providing you with effective solutions for all of your plumbing needs. You can trust us to do right by you, both when it comes to resolving your plumbing problem and in protecting your pocketbook.
We specialize in the following services:
Plumbing
We offer a range of services that cover burst pipe repair, kitchen plumbing, and bathroom plumbing. We can handle plumbing tasks such as installation, replacement, repair, and maintenance. Furthermore, we provide helpful advice and assistance during remodeling projects.
Water Heater Repair
If your water heater in Edmond, OK is leaking, making weird noises, unable to heat water, or showing any other signs of trouble, it's time to get it repaired. We will examine your unit to determine if it needs a minor repair or possibly a replacement. We have a variety of commonly used materials and equipment for water heater repairs on hand to make sure that your unit is fixed correctly on our initial visit, no matter the make or model.
Drain Cleaning
At Hull Plumbing in Edmond, OK, we provide comprehensive drain cleaning services to ensure your drains always flow freely. We use both traditional and modern techniques to deliver effective and lasting solutions to any clog, whether caused by tree root intrusion or buildup of grease and debris. Our methods are safe and efficient, and we guarantee to keep your drains clog-free all year round.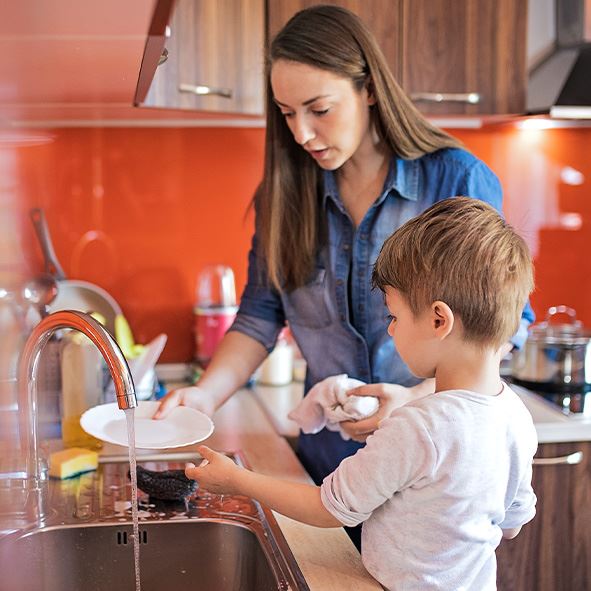 Why You Should Avoid DIY Plumbing Repairs
When you're faced with a plumbing issue, it may seem tempting to try and fix the problem yourself to save time and money. However, attempting DIY plumbing repairs can be more difficult than it appears at first glance. Not only is there a risk of further damage being caused, but even if the repair is successful, you may find that your solution doesn't last as long as one provided by an experienced professional plumber.
Some of the reasons to avoid DIY plumbing:
You could cause more damage than when you started
Without experience, you may not know how to diagnose or solve the issue correctly
The necessary tools and equipment for certain jobs can be expensive or hard to come by
It's possible that any attempted fixes won't last very long due to lack of expertise -
Our professional plumbers have access to an entire supply house of parts that aren't available on the market, allowing us to take on any plumbing repair job quickly and efficiently. Leave the plumbing repairs to the professionals at Hull Plumbing and avoid the hassle.
Why Choose Hull Plumbing, Inc.?
What Makes Us Different
20+ Years of Experience

Industry veterans dedicated to serving our community.

Quality Experience & Solutions

We ensure you're happy from start to finish. From our staff to our solutions.

Insured for Your Peace of Mind

We make it easy for you to have confidence in the team you call.

24/7 Help Available

No matter when you need us, we're ready to help.