Top-Rated Specialists for Drain Cleaning in Edmond, OK
When left unaddressed, clogged drains can cause major inconveniences and extensive damage to your plumbing. To keep your drains clean and clog-free all year, rely on Hull Plumbing for drain cleaning in Edmond, OK. We use industry-proven drain cleaning techniques to save you time and money without damaging your plumbing.
Dangers of DIY Cleaning
When you encounter a clogged drain, it's best to contact an expert instead of taking the DIY route. While DIY drain cleaning may seem like it can save you time and money, it can cost you more down the line. You may fail to address the root cause of the problem or worsen the situation, leading to leaks and burst pipes. By working with our team, you can rest easy knowing your drains will be effectively and safely cleaned, preventing unnecessary damage and future clogs.

We've gathered a lot of information for you!
Check out our blogs and learn more about our services and what you might need.
Signs You Need Drain Cleaning Services
Water backing up from your drains is one of the most common signs of a clog. However, there are other less obvious signs that indicate the need for prompt drain cleaning services. These include:
Slow-flowing drains
Foul odors
Gurgling or other odd sounds
Soggy or lush green areas in your yard
Multiple clogged drains
Low water pressure
Causes of Clogs
Over time, your drains can clog when debris that either doesn't break down properly or doesn't break down at all accumulates inside the pipes. These substances include paper towels, flushable wipes, feminine products, and baby wipes. Hair, soap scum, grease, food scraps, and mineral deposits can also stick together and form obstructions inside the pipes. Additionally, minor leaks or cracks in your pipes can attract tree roots. When inside your pipes, these roots can extend in length, damaging your pipes and limiting water flow. Make sure to consult a plumber in Edmond, OK, right away.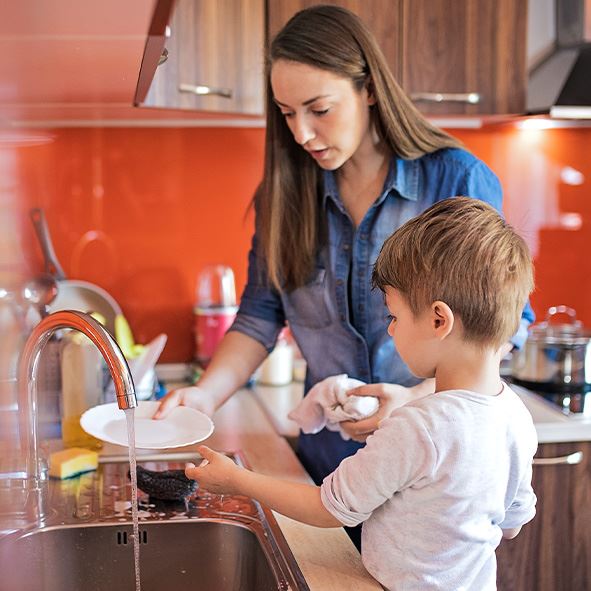 A Look At Our Drain Cleaning Process
Our drain cleaning process begins with a thorough camera inspection, enabling us to see your pipeline's interior, determine its overall state, and pinpoint the affected areas. Once we complete the inspection, we'll explain the issue, recommend sensible solutions, answer any of your questions, and offer an accurate cost estimate.
Drain snaking is the cleaning method we regularly use, mainly if the main goal is to clear away debris and restore water flow. Rest assured that your professional-grade snakes can break up even the toughest clogs, leaving your drains in new-like condition.
Tips to Avoid Clogged Drains
Knowing how to avoid clogged drains can go a long way in keeping your plumbing system in perfect working condition all year. Here are a few tips to help you keep your drains functioning correctly throughout the year:
Use drain strainers to keep food scraps and other debris out
Avoid pouring grease and oil down the drains
Don't flush any paper products other than toilet paper
Schedule regular drain cleaning
Avoid store-bought cleaners
Why Choose Hull Plumbing, Inc.?
What Makes Us Different
20+ Years of Experience

Industry veterans dedicated to serving our community.

Quality Experience & Solutions

We ensure you're happy from start to finish. From our staff to our solutions.

Insured for Your Peace of Mind

We make it easy for you to have confidence in the team you call.

24/7 Help Available

No matter when you need us, we're ready to help.