Plumbers in Norman, OK
Call Now for Honest & Affordable Plumbing Services
Hull Plumbing has been providing quality plumbing services to the people of Norman, OK since 1998. Our skilled team of plumbers is dedicated to providing honest and affordable services that exceed expectations every time. We believe in treating our customers with respect and integrity as if they were our own family members or dear neighbors.
We have a comprehensive inventory available in our supply house so that we can quickly respond to any job without having to wait for parts or materials. This allows us to provide fast and efficient service on-site whenever you need it – 24 hours a day, 7 days a week! We take pride in being one of the most trusted names when it comes to plumbing solutions in Norman. We strive for excellence in everything we do while ensuring that each customer gets exactly what they need at prices they can afford.
Our knowledgeable technicians are highly experienced in all areas of residential plumbing services, from repairs and maintenance to full system installation projects. Whether you're dealing with an emergency situation or just want some advice on home improvement projects, Hull Plumbing is here for you!
Call (405) 267-9283 now or complete our online form today to schedule your appointment!

We've gathered a lot of information for you!
Check out our blogs and learn more about our services and what you might need.
Services We Provide
At Hull Plumbing, we understand that not all plumbers are created equal. Some may be limited in the services they can offer and lack the experience to handle complex repairs or installations. That's why our team of plumbers are seasoned veterans with years of experience and credentials to back it up. We strive to provide honest and affordable services that exceed expectations every time.
Our services include: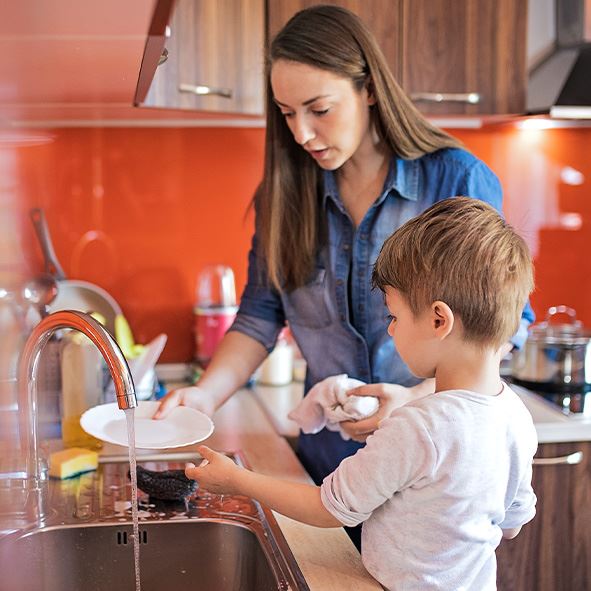 5 Signs You Need a Plumber
Plumbing issues can often be out of sight and out of mind for most homeowners. Just because you don't see a problem, doesn't mean your plumbing is in good shape. It's important to know the signs that indicate it may be time to call a plumber so you can avoid costly repairs down the road. From low water pressure to strange noises coming from pipes, there are several telltale signs that something isn't quite right with your plumbing system.
Call a professional right away if you notice these signs:
Gurgling noises - When you hear a gurgling noise coming from an unused plumbing appliance, get your Norman plumber in ASAP. The air in your sewer line isn't getting out that way and has to come up through your plumbing's water because it's the path of least resistance. Pressure is building so act swiftly.
Cold water when taking a hot shower - Now, you might think that some cold water in your hot shower is nothing to bother a plumber about. But it's not supposed to happen with a properly functioning water heater. It's a sign that your water heater is malfunctioning and needs servicing from a reliable plumber.
Bugs or animals attracted to your yard - If you find that more bugs or animals are attracted to your yard than normal, it could be that your sewer line has cracked and your yard has some excess sewer water in it. If this is the case, you'll want to call a sewer line specialist right away.
Constantly dripping faucet - If you're on a water meter, then this issue could be a pricey problem over enough time. It's also a tremendous waste of water. Rather than attempting to fix it yourself, call a professional plumber who can help you identify the cause of the drip and come up with a permanent solution.
That toilet that won't stop making noise - This problem may be caused by the chain getting in the way of the flapper's seal. If this is not the issue, it is recommended that you contact our plumbing experts in Norman as the other potential solutions may require professional assistance.
Why Choose Hull Plumbing, Inc.?
What Makes Us Different
20+ Years of Experience

Industry veterans dedicated to serving our community.

Quality Experience & Solutions

We ensure you're happy from start to finish. From our staff to our solutions.

Insured for Your Peace of Mind

We make it easy for you to have confidence in the team you call.

24/7 Help Available

No matter when you need us, we're ready to help.