The Number One Choice for Water Heater Repair in Norman, OK
You count on your water heater to provide you and your family with hot water whenever you need it. Thus, when you turn on the hot water faucet and the expected warmth doesn't ooze out, it can be quite frustrating. Luckily, this issue doesn't have to ruin your day. The seasoned professionals at Hull Plumbing can quickly come to your home and perform a water heater repair in Norman, OK.
Once we determine the problem, we'll evaluate whether water heater replacement or repair makes the most sense. We have been in business since 1998, so you can rely on us to provide you with the excellent customer service and lasting solutions you deserve.
Signs You Need Water Heater Services
Whether you have a traditional or tankless water heater, your unit will give off some signs of trouble before it completely fails. If you spot any of the flowing issues, reach out to our team right away:
Not enough hot water
Discolored water
No hot water
Uneven water temperature
Unusual sounds coming from the unit
Water leaks around the unit
Longer reheating duration
Reduced water pressure

We've gathered a lot of information for you!
Check out our blogs and learn more about our services and what you might need.
How Our Professional Services Benefit You
It's best to work with the top-rated plumber in Norman, OK, when your water heater needs some repair. Professional assistance minimizes the risk of accidental missteps that might worsen the problem, flood your home, or invalidate the warranty. In addition, professional water heater repair provides the convenience of letting an expert handle the job and the peace of mind of learning that your unit will operate efficiently and reliably for years to come.
Our professional plumbers know what's required to help your water heater function better and avoid potential issues. In turn, this can keep your energy bills low and extend the lifespan of your unit.
Most Common Water Heater-Related Issues
Here are some of the issues that necessitate prompt water heater repair:
Leaking tank
Worn-out anode rod
Thermostat failure
Defective dip tube
Problems with pilot light or ignition
Worn-out or damaged internal components
Defective gas or electric connections
Faulty pressure relief valve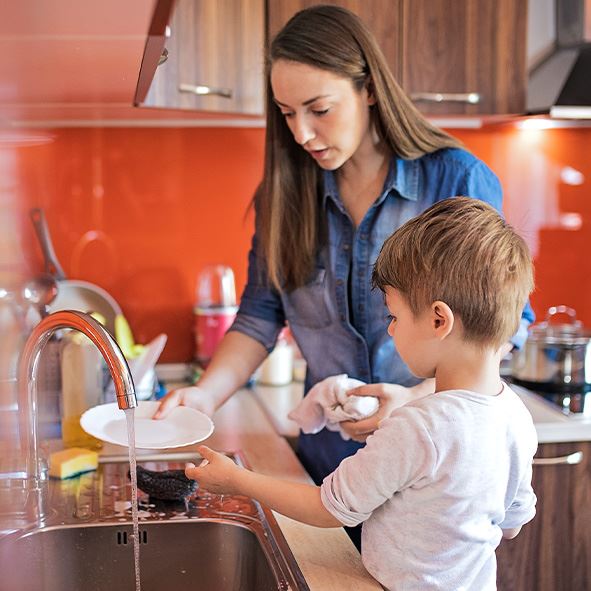 How Does Water Heater Repair Work?
When we get to your home, the first thing we do is examine your water to identify the problem. We'll help you understand your situation, then recommend the most effective solution, and offer upfront pricing so you can make a well-informed decision. We'll work meticulously to get your unit working again. What's more, we'll do the job right the first time, so you won't have to worry about future problems.
If a new water heater installation makes more sense, we'll help you choose a suitable new unit for your needs and budget. We conduct our installation work within the plumbing codes and building regulations required by state and local guidelines. This means that if secondary components like water lines, electrical panels, gas lines, or fuel delivery systems are worn-out or outdated, we'll work on them to ensure everything is updated.
Why Choose Hull Plumbing, Inc.?
What Makes Us Different
20+ Years of Experience

Industry veterans dedicated to serving our community.

Quality Experience & Solutions

We ensure you're happy from start to finish. From our staff to our solutions.

Insured for Your Peace of Mind

We make it easy for you to have confidence in the team you call.

24/7 Help Available

No matter when you need us, we're ready to help.