Thorough Drain Cleaning in Norman, OK
Clogged drains are a common plumbing issue. Thankfully, you don't have to deal with it on your own. If you have a drain that persistently clogs no matter what you do to unclog it, call Hull Plumbing. We have been providing effective drain cleaning in Norman, OK, since 1998. Regardless of the drain-related problem you have, we guarantee to leave your plumbing flowing freely and your home in tip-top shape once we're done.
Drain Cleaning: Why DIY Is Not Advisable
When dealing with a clogged drain, you can quickly become tempted to clear it with chemical cleaners. However, this is not recommended. These chemicals are highly corrosive; if they sit in your drains for an extended period, they can corrode your pipes, causing cracks and leaks. In addition, if you have a massive clog, the chemical cleaners can back up through the drain and splash onto you, causing eye irritation and skin rashes. At Hull Plumbing, we don't use chemicals to clean drains, and our process will resolve your problem quickly without causing any damage to your pipes.

We've gathered a lot of information for you!
Check out our blogs and learn more about our services and what you might need.
Common Signs That Your Drain May Be Clogged
Signs your drains need cleaning include:
Filthy odors
Slow drainage
Several clogged drains
Gurgling sounds coming from the drains
Sewage backup
Low water pressure
Main Causes of Clogged Drains
Common items known to block drains include:
Hair
Pet dander
Grease, fats, and oils
Excessive toilet paper
Paper towels, wet wipes, diapers, tampons, and baby wipes
Tree roots
Sediment buildup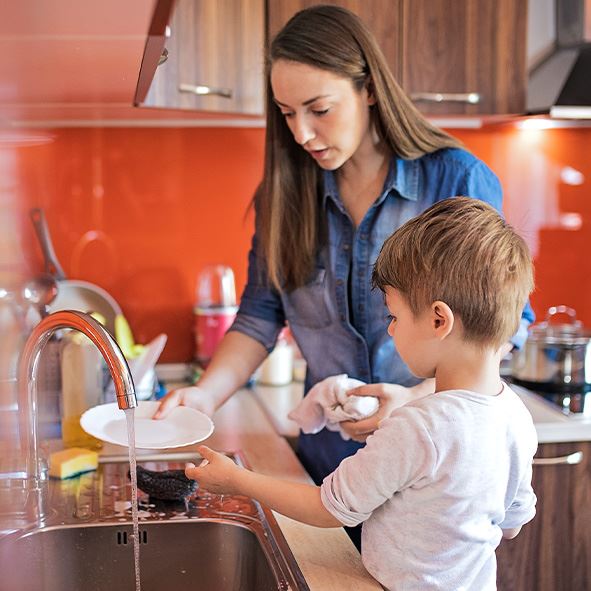 What to Expect from Our Drain Cleaning Process
Our drain cleaning process starts with a camera inspection, which enables us to locate the clog and determine its severity. If there's a need to break up tree roots, free up debris, or remove sediment from your drains, hydro jetting may be the best option. This cleaning method uses highly pressurized water to clear pipes and reinstates normal flow.
If the clog is relatively minor, you may benefit from drain snaking. With this method, we insert a plumber's snake into your pipes. Once the snake accesses the obstruction, we turn the motor on and rotate the hook. This action dislodges the clog and detaches it from the pipe. We then run water down the affected drain to remove any debris that might have been left behind, making your drains flow like new again.
Tips to Keep Your Drains Working Properly
Watching what you put down your drains is one of the best ways to reduce your risk of facing tough clogs. In addition, installing drain covers can help keep your drains clog-free. Another easy way to keep your drains working correctly is to schedule routine drain cleaning services with our team. We recommend scheduling professional drain cleaning at least once per year to keep them working efficiently for an extended year.
Why Choose Hull Plumbing, Inc.?
What Makes Us Different
20+ Years of Experience

Industry veterans dedicated to serving our community.

Quality Experience & Solutions

We ensure you're happy from start to finish. From our staff to our solutions.

Insured for Your Peace of Mind

We make it easy for you to have confidence in the team you call.

24/7 Help Available

No matter when you need us, we're ready to help.