With the winter weather on its way, it's now time for Oklahoma City, OK homeowners to take into consideration to the maintenance elements to keep the heat in their home.
This means creating a winter checklist for ensuring optimal systems performance. To help guide you, we'll provide a checklist to help you begin your winter maintenance routine.
Review Insulation and Ventilation
Keeping the air flowing effectively throughout the home is of the utmost importance. Make sure that your home's insulation is in the ideal condition to protect the structure against air leaks.
Small pockets of cool air can enter the home if a small part of the insulation is missing or broken down. This can often mean that you'll have to spend thousands of dollars more on home heating costs throughout the wintertime.
Simply spend a little time now reviewing the insulation to ensure you can consolidate your winter heating costs. Your ventilation system should also be checked by professionals to ensure optimal warm airflow throughout the home.
Analyze Home Smoke and Carbon Monoxide Alarms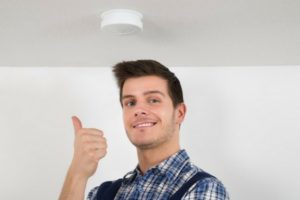 The smoke alarm in your home takes on increased importance during the winter season when your family will spend more time cooking and less time outside as the cool weather draws in.
Make sure that the batteries in the smoke alarms are in the ideal condition. Test the smoke alarm regularly in the weeks leading up to the peak of the winter season.
You should also make sure that your carbon monoxide alarm is working effectively. You'll need the alarm system in place if you're to safely operate your home fireplace on those cooler winter nights.
Stock Up on De-Icing Salt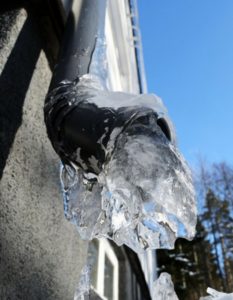 One of the most important items to be considered during the winter season is safety around the home. This is particularly important if you have elderly family members living in the property.
Make sure that you stock up on de-icing salt for the winter and keep salt stocked in the home. You should use salt regularly on the driveway, walkways around the home, and any outdoor plumbing you may have.
And you might consider bringing salt in your vehicle, ready to salt the areas around your workplace for optimal winter safety.
Working with your local home maintenance team to keep your home safe, warm and running efficiently this winter time. Take the time now to review these areas, and you'll enjoy a comfortable wintertime.
The post Enjoy Peace of Mind Knowing You've Completed these Winter Checklist Items appeared first on Hull Plumbing.