Expert Water Heater Repair in Yukon, OK
With constant daily use, water heaters start experiencing problems over time. If you've noticed your old water heater is acting a bit differently or not doing its work, you probably need to have it fixed, and that's where Hull Plumbing comes in. We have been offering professional, reliable water heater repair in Yukon, OK, since 1998, and we look forward to providing you with the same quality service.
Signs of Water Heater Problems
A leaky tank is the most obvious sign you need to contact us about water heater repair. Other indications include:
Uneven water temperatures
Odd sounds
Discolored water
Hot water runs out too quickly
The unit isn't working at all
Leaks around the water heater
Unusually high energy costs

We've gathered a lot of information for you!
Check out our blogs and learn more about our services and what you might need.
How Our Water Heater Services Benefit You
Regardless of the scope of your household's hot water needs, enlisting professional water heater services could save you money and time. Contacting a plumber in Yukon, OK, from our team when you notice something out of the ordinary with your unit helps make sure that you have dependable access to hot water for your daily routine.
Our services also reduce your risks of needing water heater replacement unexpectedly and keep your unit working efficiently and effectively, thereby reducing your energy bills. Being diligent about water heater repair also prolongs the productive life of your unit and keeps its warranty active.
Common Water Heater Problems
While proper water heater maintenance is a must, your unit will need repairs from time to time. Here are the common problems that could make you need immediate water heater repair:
Leaky tank
Faulty temperature and pressure relief valve
Failed heating elements
Worn-out anode rod
Thermostat malfunctions
Faulty burners
Broken dip tubes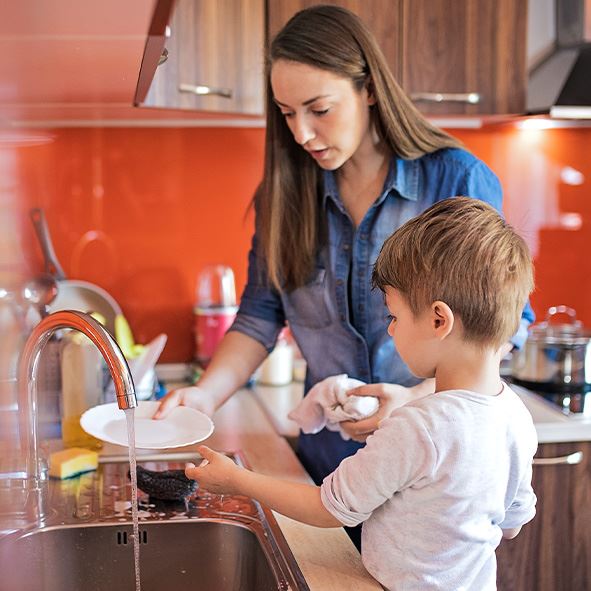 How We Can Help
When you ask for help with your water heater, we'll immediately dispatch our team to your property. Once there, we'll inspect your unit to determine its overall condition and spot underlying factors contributing to water heater problems. Upon identifying the issue, we'll discuss your options and the best course of action. If repairs suffice, we'll handle them right away.
If a replacement is the best option, we'll help you decide between a tank-style and a tankless water heater. Rest assured that you're getting a great unit installed in your home. Our team knows how to install all types of units and works meticulously to be sure all electrical and gas connections are handled safely and efficiently. We cover each installation job with a satisfaction guarantee, so we won't leave until you're satisfied with the results. In the end, you'll have a consistent hot water supply and peace of mind knowing your unit was installed correctly.
Why Choose Hull Plumbing, Inc.?
What Makes Us Different
20+ Years of Experience

Industry veterans dedicated to serving our community.

Quality Experience & Solutions

We ensure you're happy from start to finish. From our staff to our solutions.

Insured for Your Peace of Mind

We make it easy for you to have confidence in the team you call.

24/7 Help Available

No matter when you need us, we're ready to help.