Effective Slab Leak Repair in Yukon, OK
Your home's foundation experiences a lot of pressure. However, you don't need to worry about the foundation but the water pipes and lines beneath it. All it takes is a minor crack to develop, and you'll be left with a huge mess. Thankfully, the pros at Hull Plumbing are here to help whenever you need slab leak repair in Yukon, OK.
A water leak under slab can result in considerable structural damage to your property and create an environment that encourages mold and mildew growth. With our cutting-edge leak detection equipment and highly qualified technicians, we'll stop the problem from growing into a catastrophe. Better yet, we'll utilize our knowledge and expertise to resolve a potential problem before it even occurs, giving you peace of mind.

We've gathered a lot of information for you!
Check out our blogs and learn more about our services and what you might need.
Signs of a Slab Leak
A slab leak is often not immediately noticeable, and by the time it becomes apparent, there's already significant damage that requires a quick search for "slab leak repair near me." You may need to contact our team if you:
Notice an unexplainably high water bill
Hear the sounds of running water when all faucets and water-based appliances are off
Notice warm spots on the floor
Notice mold under carpets
Why Detect Slab Leaks Early
You may think an increased water bill is the major problem with slab leaks, but constant water escaping beneath your home can ultimately displace soil, causing your foundation to crack and shift. If left unattended for an extended period, your house's walls may also begin to crumble. In a nutshell, if you don't get immediate slab leak detection and repair, you may spend a fortune on repairs. To avoid such an eventuality, it's best to work with pros at Hull Plumbing. We have the necessary skills and equipment to detect slab leaks in their initial stages of development and fix them before they put your property's structural integrity at risk.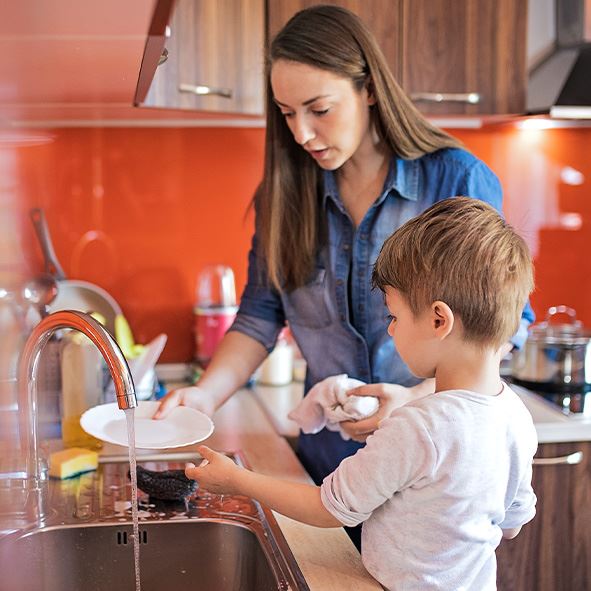 Benefits of Professional Slab Leak Repair Services
If you're not a professional plumber, it's imperative to hire a slab leak plumber to fix the leak. An amateur can spend hours looking for the source of the leak in vain. On the contrary, our experts can do the job quickly without digging up your yard. As a result, professional repairs will save you money on water bills, protect your family's health, and ensure your water remains safe for consumption.
Fixing a Slab Leak
Our plumbing slab leak repair process begins with a thorough inspection of your home to pinpoint the precise location of the problem and determine how much cutting into the foundation will be needed. If the problem is minor, we can excavate the area around the leak and repair or replace the damaged pipe. Repiping the entire house could be the best option if you have an old home with an outdated, damaged piping system. Although this is a big task, it'll help ensure that all pipes in your home are new and reduce the risk of future leaks.
Why Choose Hull Plumbing, Inc.?
What Makes Us Different
20+ Years of Experience

Industry veterans dedicated to serving our community.

Quality Experience & Solutions

We ensure you're happy from start to finish. From our staff to our solutions.

Insured for Your Peace of Mind

We make it easy for you to have confidence in the team you call.

24/7 Help Available

No matter when you need us, we're ready to help.