Drain Cleaning in Yukon, OK
Drain Cleaning Plumbers
Clog issues can throw you off when you least expect and afford them. You have to put off regular tasks like showering, dishwashing, and laundry until the problem is addressed. Fortunately, you don't have to deal with slow-moving or completely clogged drains. Drain cleaning Yukon, OK, from Hull Plumbing can help get your home or business back to normal in no time.
Why You Need to Avoid DIY Drain Cleaning
At the first sign of a clogged drain, you may opt to run to your local store and buy chemical cleaners to put down the drain. While we recommend fast action, that's not a good idea. Most chemical cleaners have high hydrochloric or sulphuric acid levels, which can be dangerous if they come into contact with your pipes or skin.
In addition, these chemicals do little to clear clogs. But when you hire our drain cleaning services, we can comprehensively clear out any slow pipes and restore normal flow, so you won't have to worry about any of these risks.

We've gathered a lot of information for you!
Check out our blogs and learn more about our services and what you might need.
Signs of a Drain Clog
While it may take you by surprise, your drains give off some signs to indicate that a clog is forming. We recommend reaching out to our drain cleaning company if you notice:
Unexplained puddles in your yard
Gurgling and other strange sounds
Oddly lush green spots in the yard
Odd reactions when using fixtures
Your pipes can get clogged due to the gradual and steady accumulation of food particles, grease, fats, oils, hair, soap scum, and other substances that go down your drains. Additionally, clogs can form when small objects find their way into your drains or tree roots infiltrate your pipes. Mineral deposits can also stick inside your lines, forming obstructions.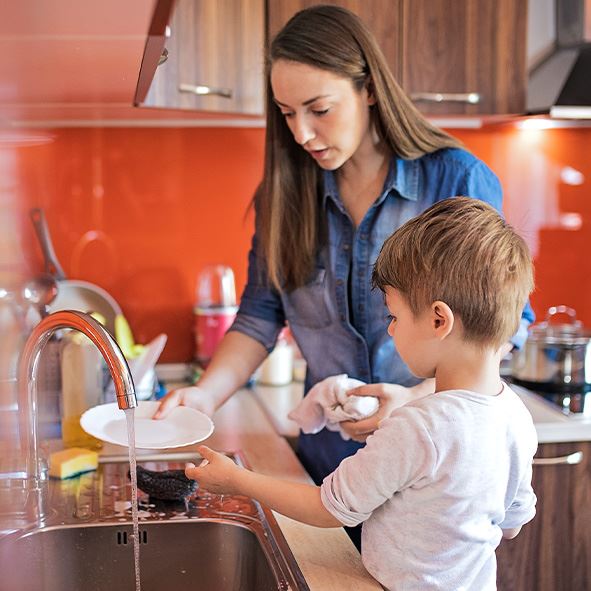 How We Perform the Cleaning Process
The best way to keep your drains functioning correctly is to limit what you put in them.
Keep grease, fats, oil, and food scraps out of your kitchen drain
Don't put leftover food in the garbage disposal; instead, put it in the trash
Put grease in a sealable container and dispose of it in the trash after it cools
Cover your bathroom drains with a mesh screen to catch hair
Watch what you flush
Schedule regular drain cleaning
We begin our cleaning process with a sewer camera inspection, which allows us to capture video footage of the inside of your pipes without digging trenches. Depending on the overall state of your pipes and the extent of the clog, we'll either recommend drain snaking or hydro jetting. These two methods are environmentally friendly and minimally invasive and guaranteed to get rid of even the toughest clogs and restore your plumbing to normal.
Why Choose Hull Plumbing, Inc.?
What Makes Us Different
20+ Years of Experience

Industry veterans dedicated to serving our community.

Quality Experience & Solutions

We ensure you're happy from start to finish. From our staff to our solutions.

Insured for Your Peace of Mind

We make it easy for you to have confidence in the team you call.

24/7 Help Available

No matter when you need us, we're ready to help.