Get ready to see a lot of pink. October is National Breast Cancer Awareness Month, an annual event which is dedicated to raising awareness about breast cancer. This disease affects 1 in every 8 American women and encouraging both men and women to regularly perform self-exams and get screened to detect it as early as possible.
Whether this is your first year getting involved or you're a seasoned veteran, there are lots of ways that you can get out and show your support. Below are 5 of our favorites:
1. Wear Pink
Pink is the official color of National Breast Cancer Awareness Month, and during this time you'll be able to find a variety of products available in the signature color.
If wearing a pink shirt or sweater isn't really your style, don't worry, because during this month stores often pack their shelves with a wide variety of pink products, with a proceed of the sales going to breast cancer awareness and support campaigns. Make sure to pick up a lanyard, water bottle, or whatever suits your fancy and show your support.
2. Get Active
One of the most popular events that happen in support of National Breast Cancer Awareness Month are walks and marathons, but don't worry: you don't need to be a sports star to get involved.
All you need to do is sign up to participate and collect donations from your friends and family in support of your efforts. Then, show up and walk (or run) to show your support for breast cancer patients and survivors. If you don't want to do it alone you can often bring pets, family, and friends to walk or run with you.
3. Get Informed
Learn as much as you can about breast cancer and the importance of early detection, then make a point to discuss it with your friends and family.
Talking about cancer can be a scary subject for many people, but it's important to have open and honest dialogues about it so that the people in your life know how to find the resources that they need, and are secure enough to go and get help and to schedule screenings in order to stay healthy.
4. Lead By Example
Early detection is key when it comes to surviving breast cancer, and there are many clinics which offer free mammograms and testing throughout the month of October.
This month, schedule a mammogram or speak to your physician about breast cancer, and let your friends and family know that you've done your part to stay healthy and safe. Then, encourage them to do the same.
5. Volunteer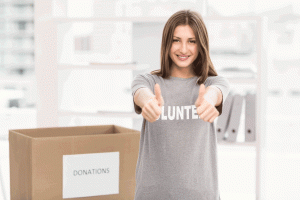 There are lots of ways that you can get involved during National Breast Cancer Awareness Month.
From organizing fundraisers, to participating in a walk or run, or answering phones and soliciting for donations.
For all your plumbing needs, call (405) 267-9283 to reach Hull Plumbing, in Oklahoma City, OK and rest easy knowing that a qualified expert is on the way to help.
The post Getting Involved: 5 Ways to Help with Breast Cancer Awareness Month appeared first on Hull Plumbing.